Primary Source of Capital for most investors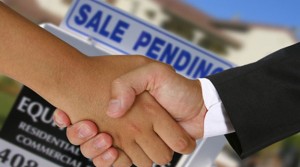 If you obtained a HELOC for $40,000 from built up equity in your home and invested with WCHB Investments for a 6 month term, your ROI would be similar to the following:
$40,000 at 14% interest after 6 months equals $5,600.
$40,000 at 4.9% interest paid on your HELOC loan for 6 months equals $1,960.
HELOCs are a good source of capital often used to fund a deal. Below are some examples of how our investment opportunity compares to some of the most common alternatives.
Investing with your IRA/401K
Shouldn't your IRA/401K be earning money at healthier rates for your retirement (secured) than 2%-3% returns? Why gamble with stocks?
Example: A 14% return versus a 3% return over a 6 month time span:
$55,000 investment at 3%: = $1650 in interest income
$55,000 investment at 14%: =$7,700 in interest income
Investing Savings, CD's, or Extra Income
Would you like your money to be earning interest at higher rates than the 2%-3% returns offered by Money Markets and CDs?
Example: A 14% return versus a 2.5% return over a 6 month time span:
 $60,000 investment at 2.5%: = $1500 in interest income
$60,000 investment at 14%: = $8,400 in interest income